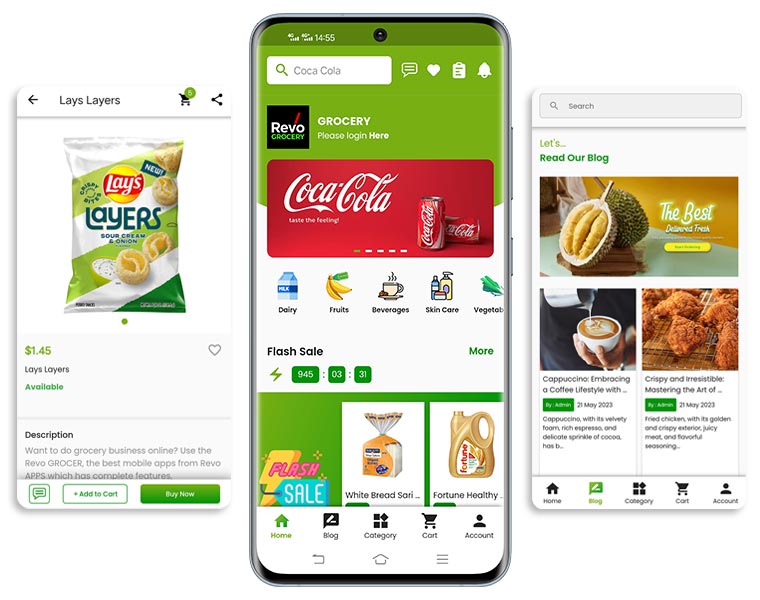 Are you struggling to maximize sales and streamline operations for your WooCommerce store? Look no further! Introducing the RevoWoo – ultimate app for WooCommerce that will revolutionize your e-commerce game and skyrocket your sales. Get ready to take your online business to new heights with this game-changing tool!
The app for WooCommerce is a must-have for any online store owner. It offers a comprehensive set of features and functionalities that will transform the way you do business. With this app, you can streamline your operations, enhance the shopping experience for your customers, and ultimately drive more sales.
One of the key benefits of using the app for WooCommerce is its ability to automate essential tasks. From inventory management to order processing, this app takes care of the mundane and time-consuming aspects of running an online store. By automating these processes, you can focus on what truly matters – growing your business and satisfying your customers.
But that's not all. The RevoWoo – app for WooCommerce also provides powerful marketing and promotional tools. For instance, it enables you to send push notifications, holding flash sales, and promotions that will entice your customers to make a purchase. With this app, you can effectively engage with your audience and boost conversions.
With seamless integration with popular payment gateways and shipping providers, the app ensures a smooth and secure checkout process for your customers. Therefore it will enhances their shopping experience because it provide easier way to checkout and builds trust in your brand. Happy customers are more likely to become loyal customers, leading to long-term success for your business.
Additionally, the RevoWoo – best app for WooCommerce offers login with OTP. This makes the login process very easy and no password is required anymore. Track sales, monitor customer behavior, and optimize your strategies to achieve optimal results. However with the app's robust analytics, you can continuously improve and stay ahead of the competition.
In conclusion, if you're looking to boost your sales and streamline operations for your WooCommerce store, then RevoWoo app for WooCommerce is your ultimate solution. Revolutionize your e-commerce game, maximize your sales, and provide an exceptional shopping experience for your customers. Don't miss out on this game-changing tool that will take your online business to new heights. Get started with the app for WooCommerce today and unlock your store's full potential!

Download our demo on Playstore and Appstore.