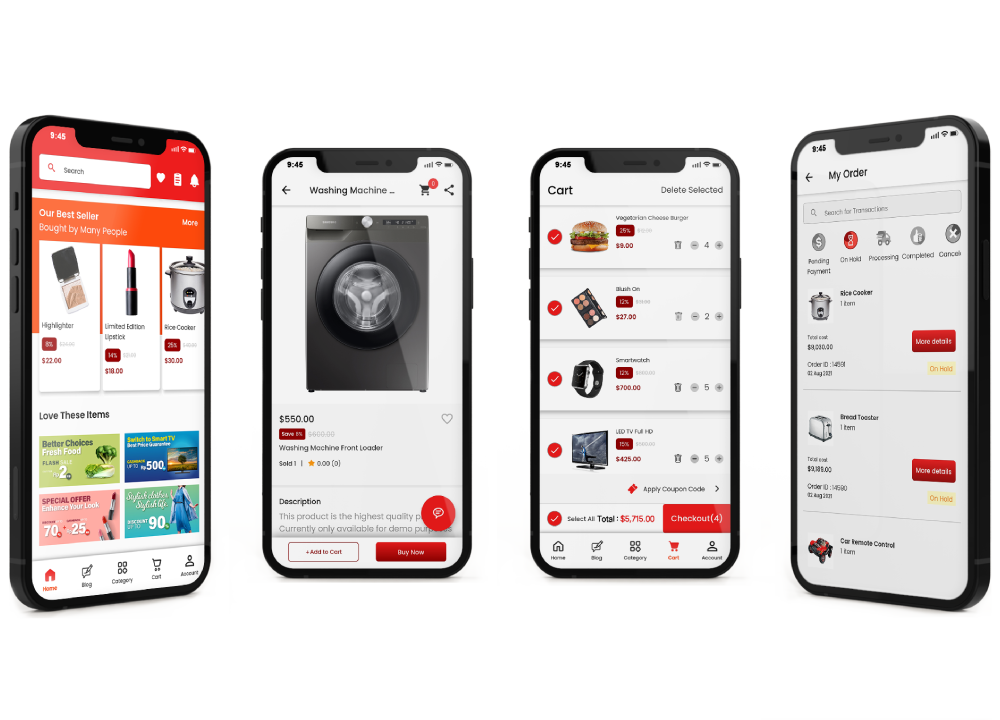 Are you looking to expand your WooCommerce store's reach and increase your sales? Create Android and iOS apps for WooCommerce can be a game-changer! With mobile apps, you can offer a seamless and optimized shopping experience for your customers on their smartphones and tablets. In this blog post, we will walk you through a step-by-step guide on how to make Android and iOS apps for WooCommerce quickly and easily.
Step 1: Choose a Mobile App Builder
The first step in creating Android and iOS apps for WooCommerce is to choose a mobile app builder. There are several app builders available in the market that offer WooCommerce integration. One of the best in the world is using Revo Apps. This app builder provide user-friendly interfaces and require no coding skills, making it easy for anyone to create a professional-looking app for their online store.
Step 2: Install and Configure the App Builder Plugin
Once you've chosen an app builder, you need to install and configure the plugin on your WooCommerce store. Follow the instructions provided by the app builder to install the plugin and activate it on your WordPress site. Then, connect your WooCommerce store to the app builder plugin using your store's API key. This will enable the app builder to fetch your store's data and display it in the app.
Step 3: Customize Your App Next, you can customize your app's appearance and functionality.
Most app builders offer drag-and-drop interfaces that allow you to easily design the layout, add images, change colors, and customize the app's features. You can also configure settings such as payment gateways, shipping options, and push notifications. Make sure to test your app on different devices to ensure that it looks and functions well on both Android and iOS platforms.
Step 4: Publish Your App Once you are satisfied with the app's design and functionality, you can publish it to the app stores.
Follow the app builder's instructions to generate the APK file for Android and the IPA file for iOS. Then, submit your app to Google Play Store and Apple App Store for review. Once your app is approved, it will be available for download by users.
Step 5: Promote Your App After publishing your app, it's important to promote it to your customers and potential users.
You can promote your app through various channels, such as social media, email marketing, and your website. Encourage your customers to download and install your app by offering exclusive discounts or promotions. You can also use app analytics to track the performance of your app and make improvements based on user feedback.
In conclusion, create Android and iOS apps for WooCommerce can greatly benefit your online store by reaching mobile customers and providing a seamless shopping experience. With the help of a mobile app builder, you can quickly and easily create professional-looking apps without any coding skills. Just follow the steps outlined in this guide, and you'll have your own mobile apps for WooCommerce up and running in no time!