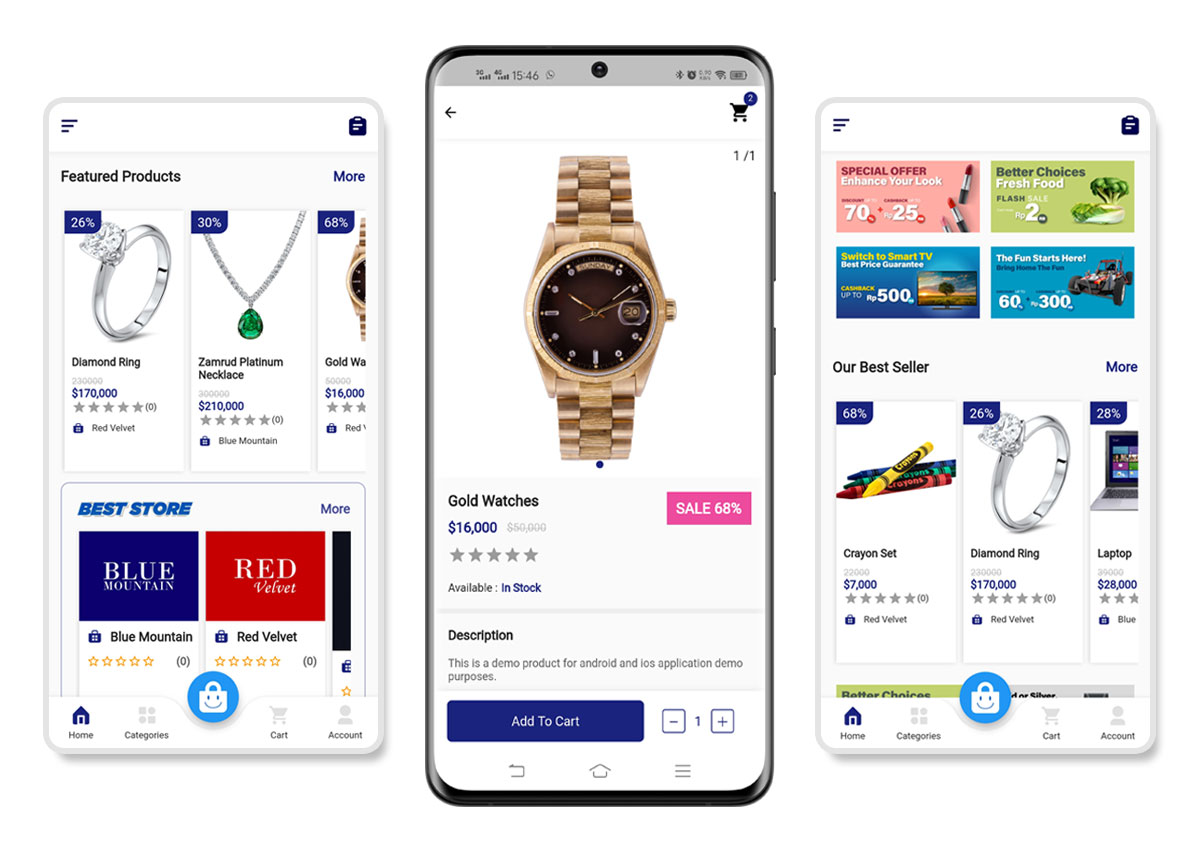 Are you interested to start your own multivendor / marketplace? But worried about the costs and complexities of the development process? Look no further! With WooCommerce and Revo Apps, you can easily create and start a multivendor business, without breaking the bank.
Benefit 1: Very Low Cost
One of the biggest advantages of using WooCommerce and Revo Apps for your multivendor is the low cost. WooCommerce is a free and open-source eCommerce platform that provides a solid foundation for building your marketplace. Revo Apps offers affordable products, such as RevoMV, specifically optimized for multivendor mobile app functionality. Together, it will save you money on custom development.
Benefit 2: Instant Start, Can Launch Within Few Days
With Revo Apps' products like RevoMV, you can start your multivendor app within a few days. The complete pre-built features and functionalities of RevoMV allow you to quickly launch your marketplace and start generating revenue in no time.
Benefit 3: No Trial and Error on Development Process
Developing a multivendor from scratch can be a complex and time-consuming process, with a lot of trial and error involved. However, by using WooCommerce and Revo Apps, you can avoid the hassle of custom development. RevoMV provides pre-built features like vendor management, product listing, order management, and payment gateways, ensuring a smooth and error-free development process.
Benefit 4: Easy to Maintain, Save More Money
Although managing and maintaining a multivendor can be overwhelming, but WooCommerce and Revo Apps make it easy. With WooCommerce's user-friendly admin interface and RevoMV's optimized features, you can easily manage vendors, products, orders, and payments without needing extensive technical expertise. This helps you save money on maintenance costs and focus on growing your marketplace.
Benefit 5: Opportunity to Scale the Business
With both WooCommerce and Revo Apps, you have the opportunity to scale your multivendor marketplace as your business grows. You can easily add more vendors, expand into new markets, and diversify your revenue streams with premium plans or subscriptions. Meanwhile, the flexibility and scalability of WooCommerce and Revo Apps allow you to adapt to changing market dynamics and grow your business with ease.
In Conclusion, to start a multivendor marketplace business has never been easier with WooCommerce and Revo Apps. The combination of a cost-effective solution, quick launch, streamlined development process, easy maintenance, and scalability make it a compelling choice for aspiring marketplace entrepreneurs. Moreover with RevoMV, you can leverage the power of WooCommerce and Revo Apps' optimized products to create a successful multivendor marketplace and unlock the potential of your online business.